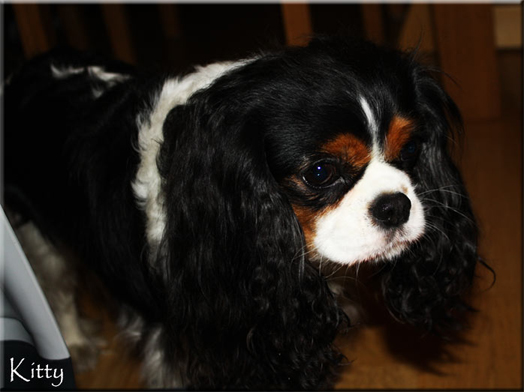 S26214/2007
Född 20070309
Ögon & Knän - U.A. 080408


U.A. 120229
Tack Tina för denna helt underbara lilla tjej.
Kitty är den perfekt sällskapshunden, så lättsam, med underbar mentalitet & alltid glad!
Hennes absoluta favorit sysselsättning är Viltspår, där hon har gjort ett fint godkänt anlagsprov.
Tanken är att vi ska börja träna inför öppenklass.
Kitty är en liten brud på knappt 6kg. Hon är min lilla pärla som följer med mig över allt & älskar att göra mig glad!

16/7 -09 födde Kitty sin första valpkull. Se mer om hennes Indianflickor
21/4 -10 födde hon ännu en kull underbara P-valpar.
4/5 -12 föddes Kittys sista valpkull. 5 st Jamaica barn.
Kitty är en helt underbar mamma! Hon gav oss vår första egenuppfödda SEUCH
Fler bilder på Kitty / more pictures
Några Fina Resultat
19/8 -07 Inoff Luleå - BIR valp, BIS-6 av 22 valpar
2/9 -07 SCKCS Sandviken - valp 1:a HP BT-2
15/6 -08 Vännäs Intern. - 3:a (!?) Men med denna fina kritik...
"Price due to the bite. Very small femenine bitch. Corect head, very good topline and hindquarters. Good front. Excellent feet, chest & tail. Very good coat. Moves fluently but very loose in front."
Typ storlek och helhets intryck mkt god. Domare Wilfried Peper
15/10 -08 Viltspårprov Anlagsklass – Godkänd 35p.
S17002/2005 TRF
Riverdance of
An Excellent Choice
u.a. 4år 10mån

NHSB2226281 TRF
NLCH INTUCH LUCH
Dandy Damian von Berladoor
u.a. 6år 7mån


NHSB2125086 BL
NLCH
Ricksbury Royal Playboy

NHSB1975790
Cheriette von Berladoor

NHSB2271047 TRF
Royal Companion
Suddenly Susan
u.a. 6år 9 mån

NHSB2013391 TRF
INTUCH NLCH
Royal Companion Tri Sensation

NHSB2176091 BL
Royal Companion
The American Dream

S62625/2004 BL
Cederliz´ Vickers Virginia
u.a. 7år

S26781/2002 BL
Lyalands Rooney The Loony
u.a. 8 år

S27984/97 TRF
Bazetts Mc Carren
u.a. 6år 5mån

S49324/97 BL
Vouges Rollerbabe
u.a. 7år 9mån

S38141/2000 BL
Lyalands Good Time Girl
u.a. 8år 1 mån

S55942/94 BL
Lyalands Another Morris
u.a. 10 år 3mån

S50173/96 BL
Lyalands Up Town Girl
u.a. 7år 3mån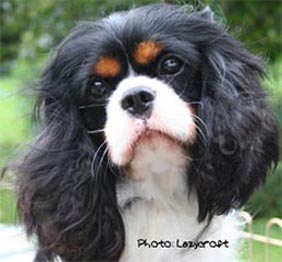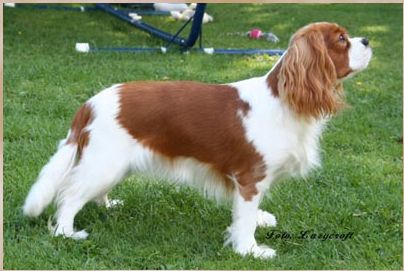 Kittys pappa Pelle & mamma Doris